SeasFire participated in this year's Living Planet Symposium organized by the European Space Agency in Bonn, Germany on 23-27 May 2022.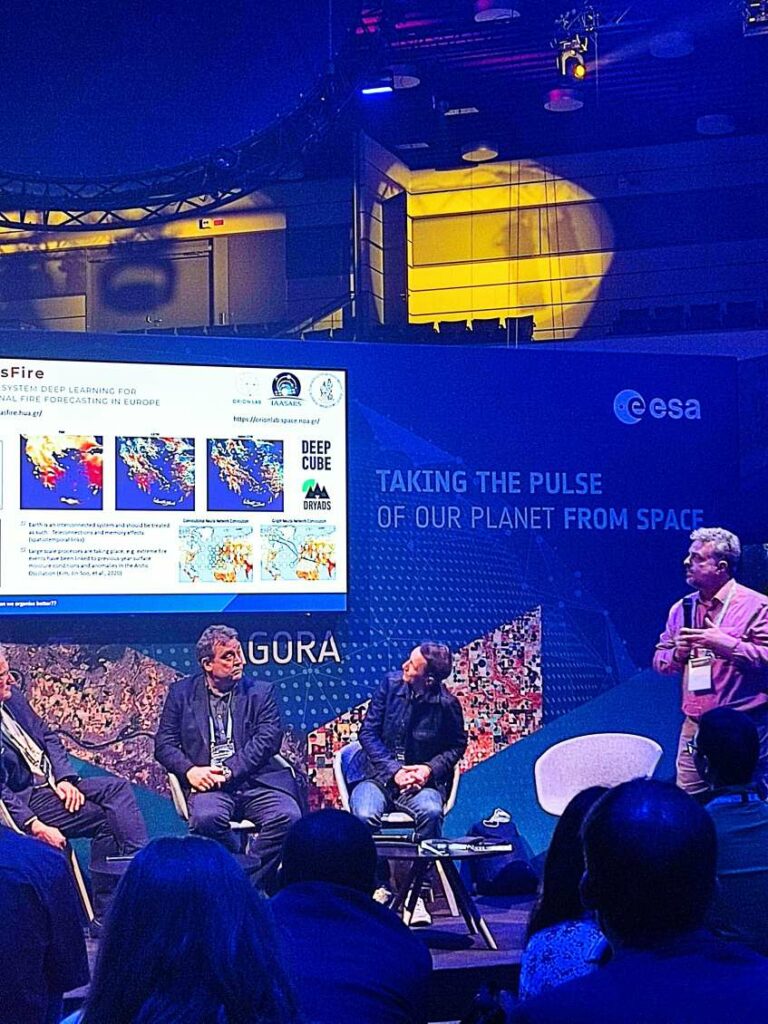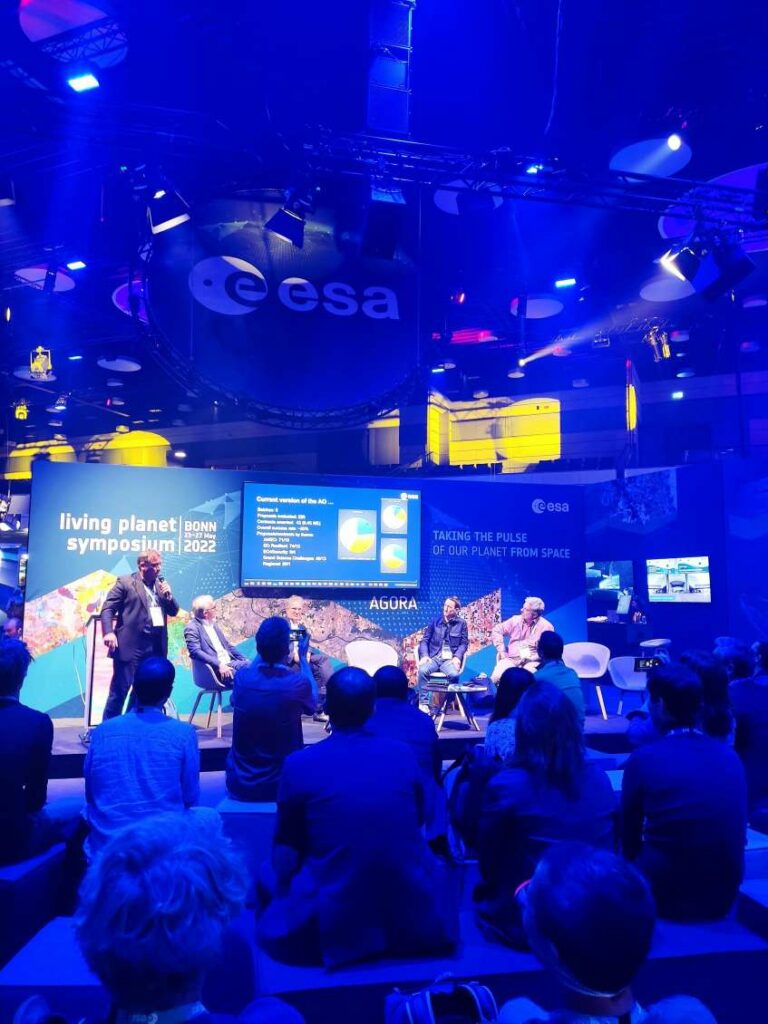 The technical coordinator of SeasFire and head of the research group Orion Lab at IAASARS/National Observatory of Athens, presented the project's objectives and expected outcomes on Thursday 26 May, during a panel discussion on ESA AI4EO projects with the topic "Improving the Open Call – How can we organise better?".
The panel elaborated on the key ingredients to design and develop innovative applications that harness the power of Artificial Intelligence and big satellite data. These include a novel idea that goes beyond simple classification tasks from Earth Observation data, a solid methodological approach, and a strong team to carry out the envisaged work.