On 29 June 2022, Dr. Ioannis Papoutsis of the National Observatory of Athens was invited to talk about SeasFire at O3 (Omicron three) of the Greek TV channel ERT3 – a daily informative show on environmental topics, climate change, green growth, circular economy, innovation, research and technology.
Dr. Papoutsis presented the motivation behind SeasFire and the developments of its predecessor – the ongoing H2020 project DeepCube (https://deepcube-h2020.eu/) – in fire hazard forecasting and production of next-day fire danger maps for the Hellenic Fire Service.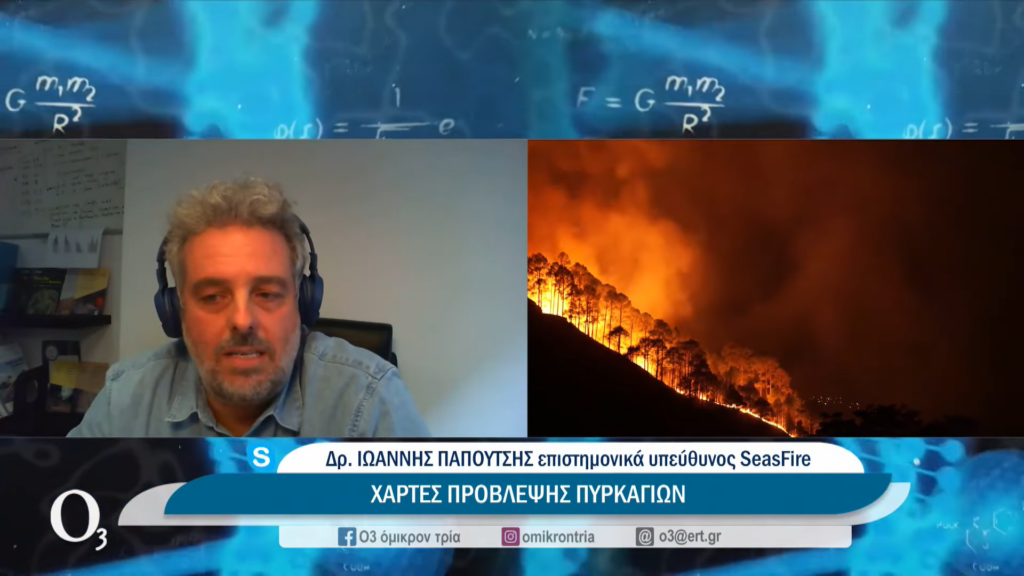 He explained the complexity of deep learning models used for fire danger prediction and the combination of multiple natural and human factors associated with wildfire risk, such as temperature, soil moisture, relative humidity, wind speed, vegetation as well as historical burned areas.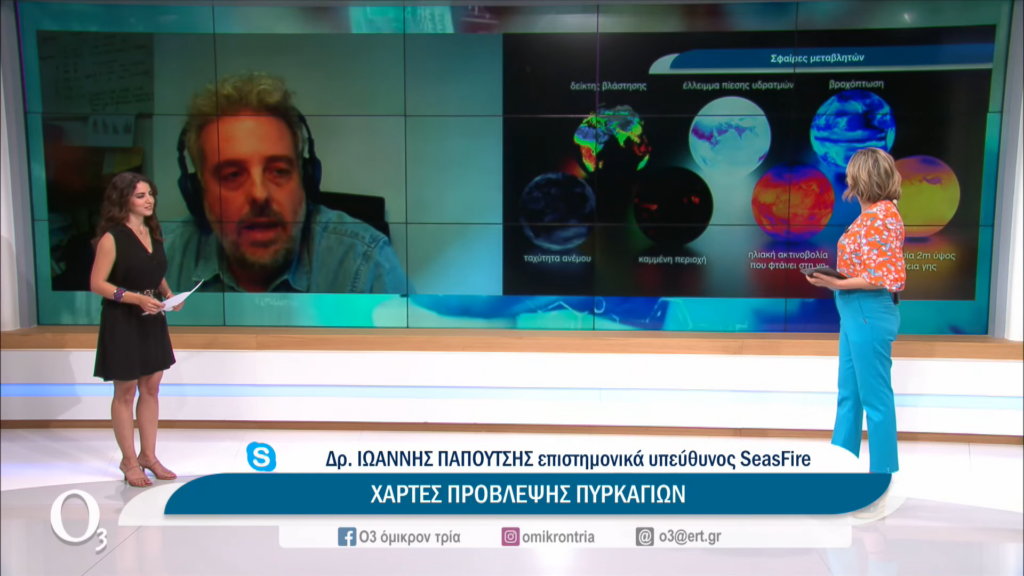 Dr. Papoutsis also explained the concept of treating the earth as an interconnected system to model with AI complex physical processes occurring at variable spatial and temporal scales. He provided examples of how anomalies in the sea surface temperatures in the North Atlantic ocean can have an impact on the frequency and intensity of wildfires in Greece and the Mediterranean region.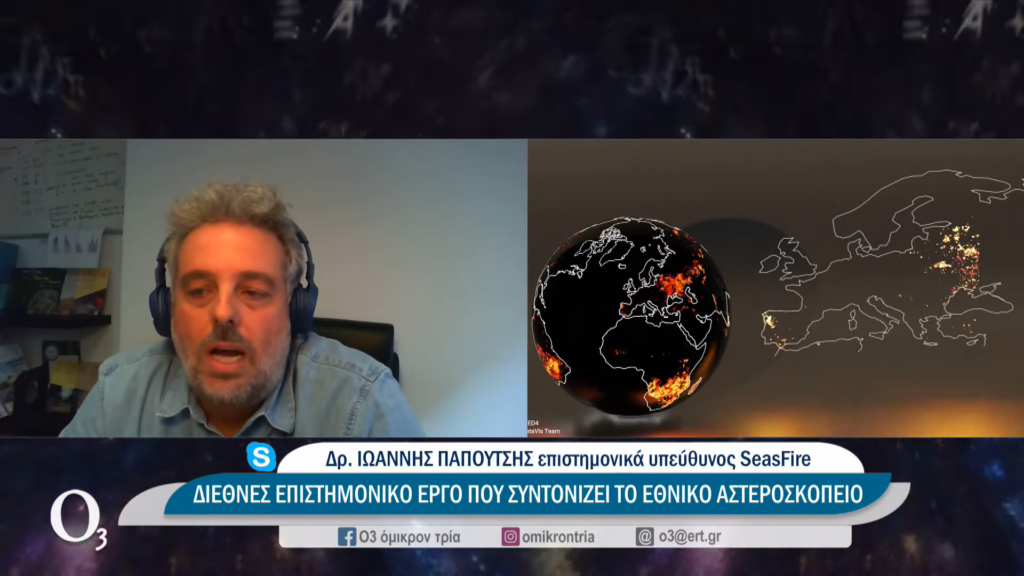 Watch the entire interview in Greek: https://www.youtube.com/watch?v=bARULNSizy8