The third edition of the ECMWF–ESA Workshop on Machine Learning for Earth Observation and Prediction took place in Reading, UK, on 14-17 November 2022 and SeasFire was there!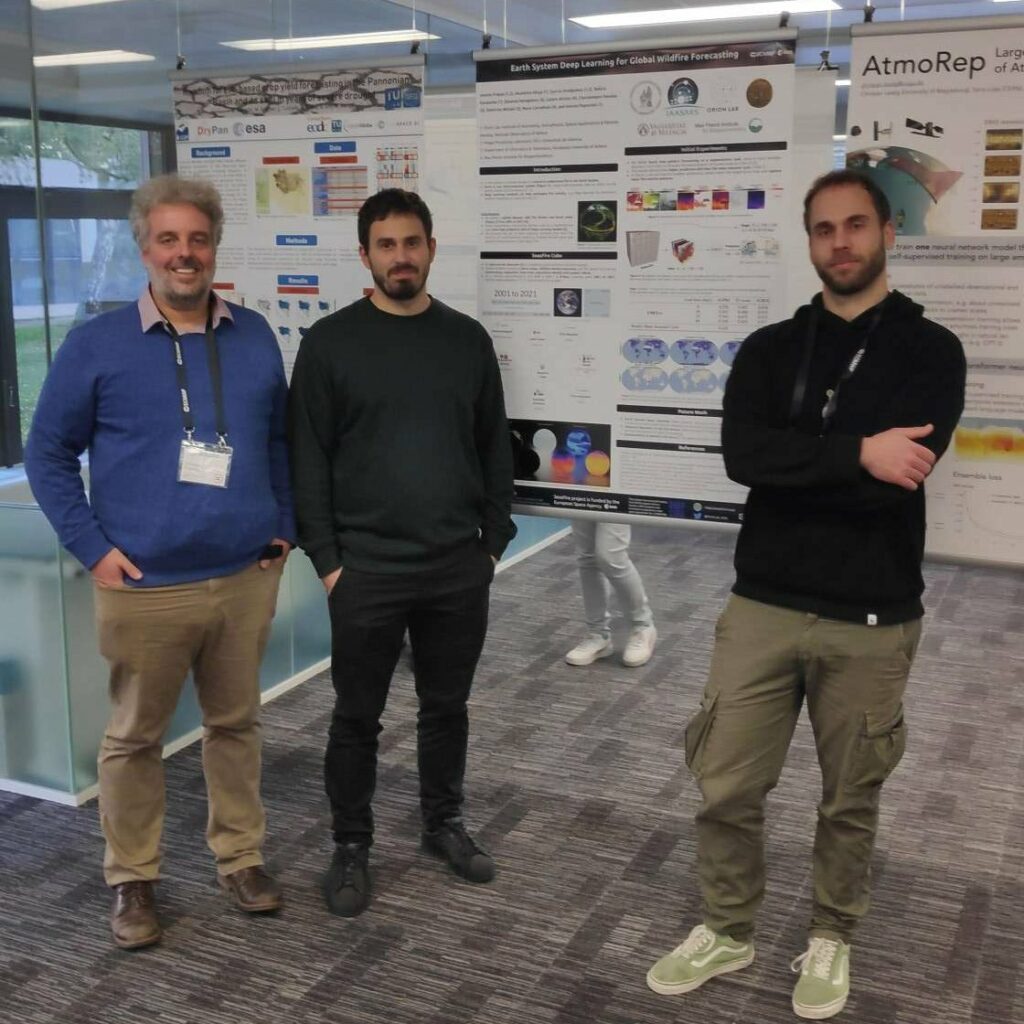 The aim of the workshop was to provide an up-to-date snapshot of the state of the art in this rapidly evolving field and to facilitate discussion among scientists and practitioners about the current opportunities and challenges in the use of ML/DL technologies for Earth System Observation and Prediction (ESOP).
SeasFire was presented by Ioannis Prapas and Dr. Ioannis Papoutsis, during the poster session on 14 & 15 November.
You can view and download the poster: https://events.ecmwf.int/event/304/contributions/3734/attachments/2116/3757/ECMWF-ESA-WS_Papoutsis_Prapas.pdf